Inn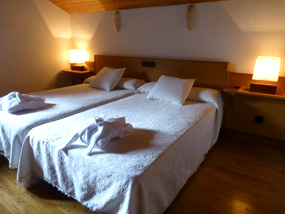 Our breakfast: All Casa Santamaría guests can enjoy a delicious breakfast featuring toast, juice, bakery goods, potato tortilla, ham and coffee or tea.
The inn offers 11 comfortable twin-bedded guest rooms, for a total sleeping capacity of 22 guests. All of the rooms are spacious and feature full bathrooms, central heating and TV. The guestrooms are all located on the first and second floors.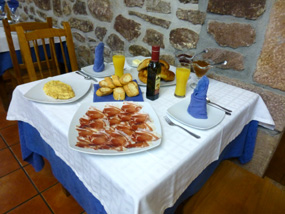 Prices
Twin room with bath: €50
Twin room, individual use, with bathroom: €30
Breakfast: €6
Note: 10% VAT not included
Credits card accepted

Call us and book your room!