Products/Specialties
Products
Throughout its long history in the business of feeding guests, Casa Santamaría has consistently demonstrated a commitment to serving quality meals based on locally sourced, seasonal ingredients.
At Casa Santamaría you'll find traditional Navarra fare, including the following dishes:
- Starters: Red bean stew with braised sausage meat, white beans with clams, red peppers stuffed with porcini mushrooms, tuna stew, vegetable medley...
- Main course dishes: Hake in a vizcaína or pil-pil sauce, white tuna, cod stew with garlic and peppers, grilled squid or squid in ink sauce, different cuts of beef (T-bone steak, tenderloin, filets), duck (confit, magret), peppers stuffed with porcini mushrooms...
- Desserts: A wide selection of artisanal desserts. pastry horns, flaky shortcrust cake, flan, custard, rice pudding...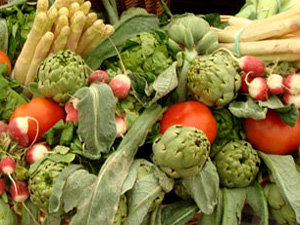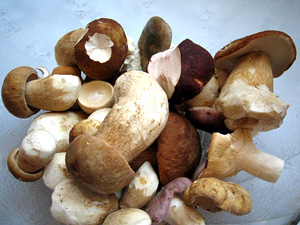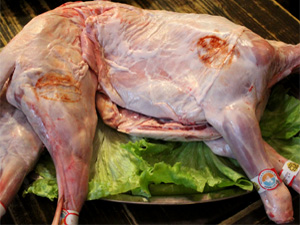 Specialities
Casa Santamaría is known locally for its fabulous desserts. Be sure to try our pastry cream-filled puff pastry horns and our shortcrust pastry tart with chantilly cream. These and all of our desserts are homemade using only the finest ingredients.